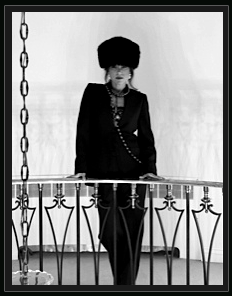 Rebecca Koven incorporates organic elements, dream sequences, and art historical references into her lush and generous jewelry. She uses a unique blend of modern style and classically nurtured design. Born in Canada and educated in Switzerland, at the University of Concordia in Montreal, Quebec, and at the University of Toronto, Ontario where she studied art restoration and art history, she worked at Sotheby's in Toronto for four years following graduation. She has traveled extensively, gathering inspiration from these varied experiences. Her creations exhibit influences ranging from the delicately posed figures Flora and Fauna in Botticelli's Primavera to the refined simplicity of Asian cultures.
At her New York studio, Koven sketches her ideas, then, carves some of the elements in wax or silver; in order to send delicate designs long distances and ensure their delivery, some are then rendered in CAD. These are then cast in gold, silver or carved in stone. The gold and silver components are handcrafted in India, Turkey and the United States, and master craftsmen in Germany, Brazil, Hong Kong, and Thailand carve the precious and semi-precious stones. Koven herself completes the ultimate realization of the design into a one-of-a-kind creation or a limited edition.
Rebecca has designed for Fred Leighton, various designers during fashion week, private label for red carpet events, and many celebrities. Her work can be seen at Stephen Russell, New York, Dennis Basso, New York, Camilla Dietz Bergeron, New York, Patti Esbia, Palm Beach, Grand Jewels of Wailea, Hawaii, Aspen on a seasonal basis, and Neiman Marcus.